The Image reflects imagination in so many different ways: The discerning choice of furniture, furnishings and fittings creates a sense of sophistication.
Understanding your needs together with creative design solutions maximises living space.
It shows too in the kitchen/dining area, bedrooms, bathrooms and storage. A home that will meet all your expectations and more.
If you would like more information or pricing regarding the Atlas Image 2023 then you can contact us on 02841762653.
The dining area features a free standing table and 4 chairs.
Distinctive and stylish pendant lights.
Luxurious 3-seat sofa, two armchairs, large footstool and high quality fitted furniture.
Black nickel electric fire surround.
Open plan layout.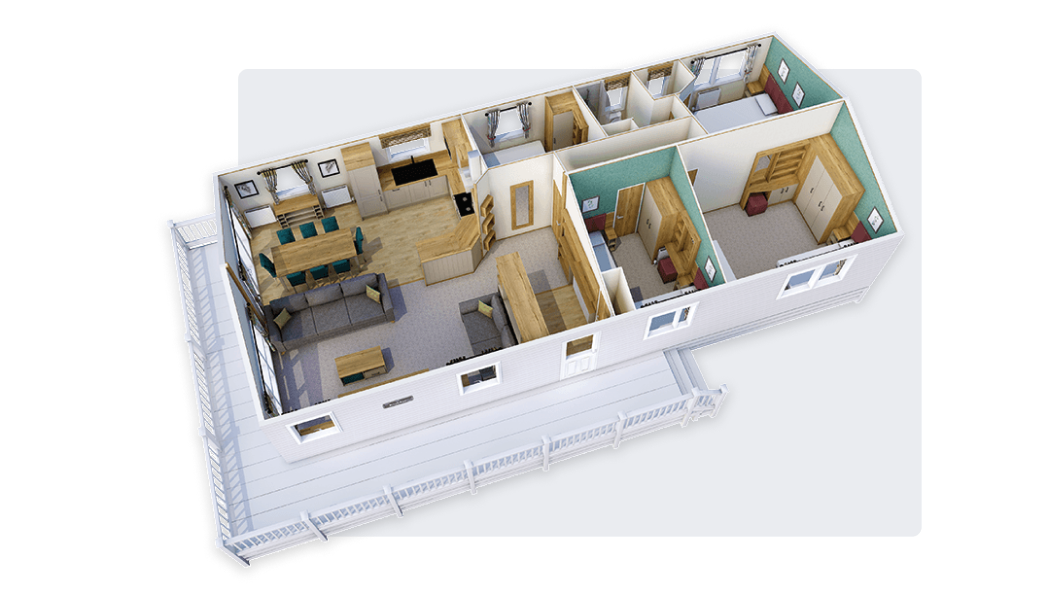 Come inside, take a tour.
Please note that the 360 tour may show a wider variety of configurations than are available from Chestnutt Holiday Parks.
Take a tour
If you would like to know more or to book in a viewing…
Fill in the enquiry form and the team at Chestnutts will get back to you by phone or email as soon as possible to discuss further.