A Boutique level of luxury.
If you're looking to holiday in style, look no further than the Riverwood Lodge. With a boutique, luxury feel, the Riverwood Lodge boasts an industrial design with statement wallpaper designs, sleek black accessories, pendant lighting and gold accent handles throughout.
The master bedroom features a functional dressing closet and en-suite. Available in two or three bedroom options, there's plenty of space for additional family members or guests. It's time to staycation in style.
For more information, pricing and availability you can ring us on 02841762653 and we will be happy to assist.
Modern open plan living space
Large kitchen with great features
A boutique sense of luxury
free standing sofas
Integrated appliances
From £
Finance Options Available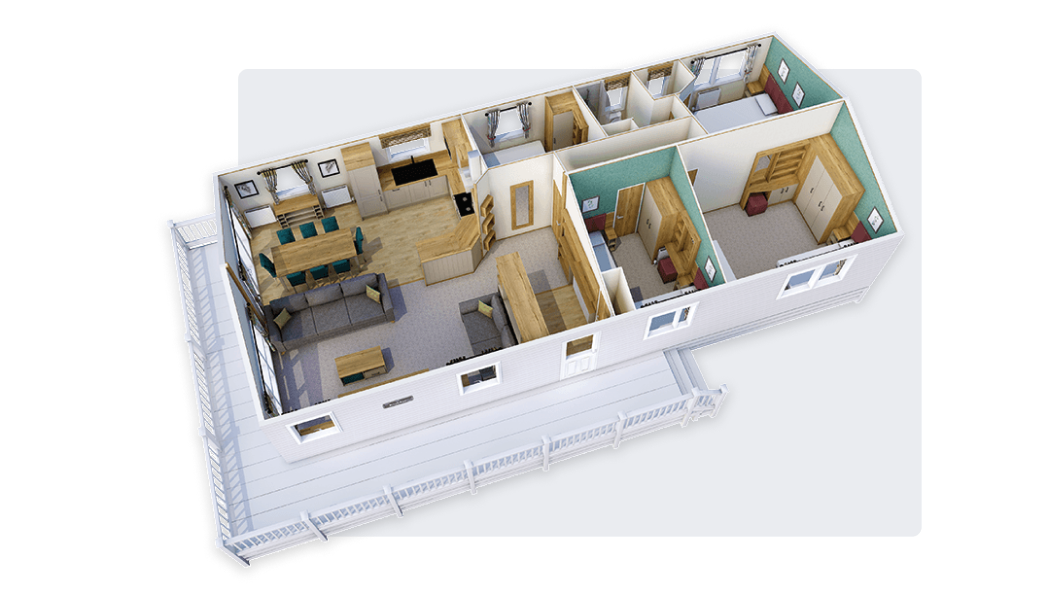 Come inside, take a tour.
Please note that the 360 tour may show a wider variety of configurations than are available from Chestnutt Holiday Parks.
Take a tour
If you would like to know more or to book in a viewing…
Fill in the enquiry form and the team at Chestnutts will get back to you by phone or email as soon as possible to discuss further.