Where relaxed holiday home living starts.
The Festival takes experience and talented design to deliver an entry level model range that offers so much. Interiors are welcoming, seating is soft and spacious, the kitchen area is well equipped, the dinette comfy and convenient, plus there's all you need for restful nights and lazy days.
Integrated TV cabinet and storage
Wrap around L shaped seating with pull out bed to lounge
Fixed dinette with bench seating including upholstered seat pads
Oven and grill
Modern worktops with cooker hob splash back
£**
Finance Options Available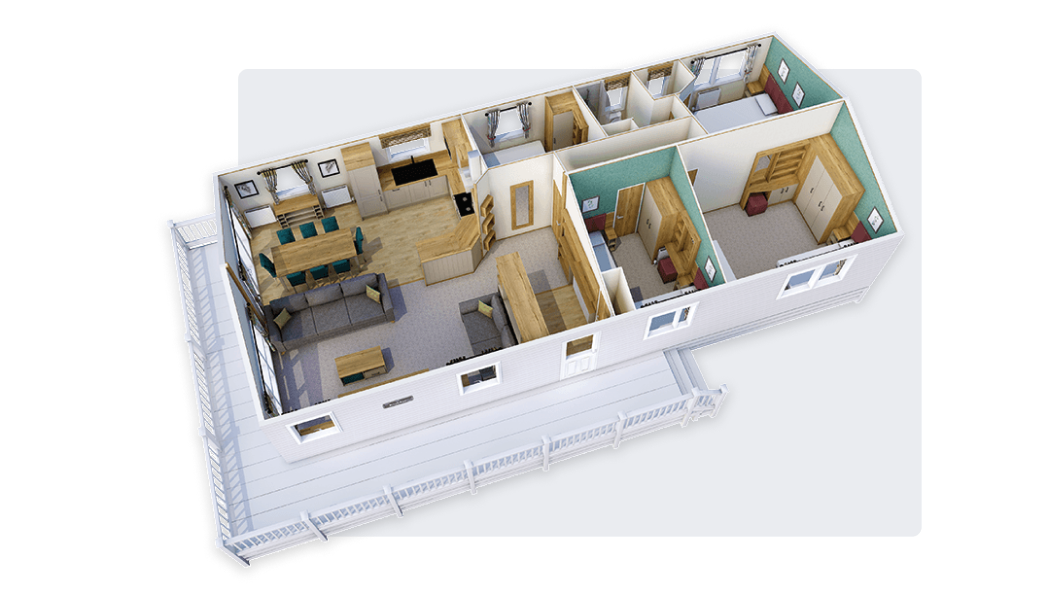 Come inside, take a tour.
 Please note that the 360 tour may show a wider variety of configurations than are available from Chestnutt Holiday Parks.
Take a tour
If you would like to know more or to book in a viewing…
Fill in the enquiry form and the team at Chestnutts will get back to you by phone or email as soon as possible to discuss further.