This has the wow factor!
The Lakewood Lodge has been designed to be equally stylish as it is functional. Built with Victory's NoVus technology to ensure a great design and build quality the style of the Lakewood Lodge is set to impress.
The neutral tones throughout offer a warm and inviting design, which the exterior is equally impressive with the TimberWolf CanExel Ultraplank side feature focal roof overhang with LED aspect lighting.
A product of desire
Luxurious master bedroom with walk-in wardrobe and en suite shower
Contemporary open plan living space
Spacious twin bedroom with single beds
Built with NoVus technology
£85,900
Finance Options Available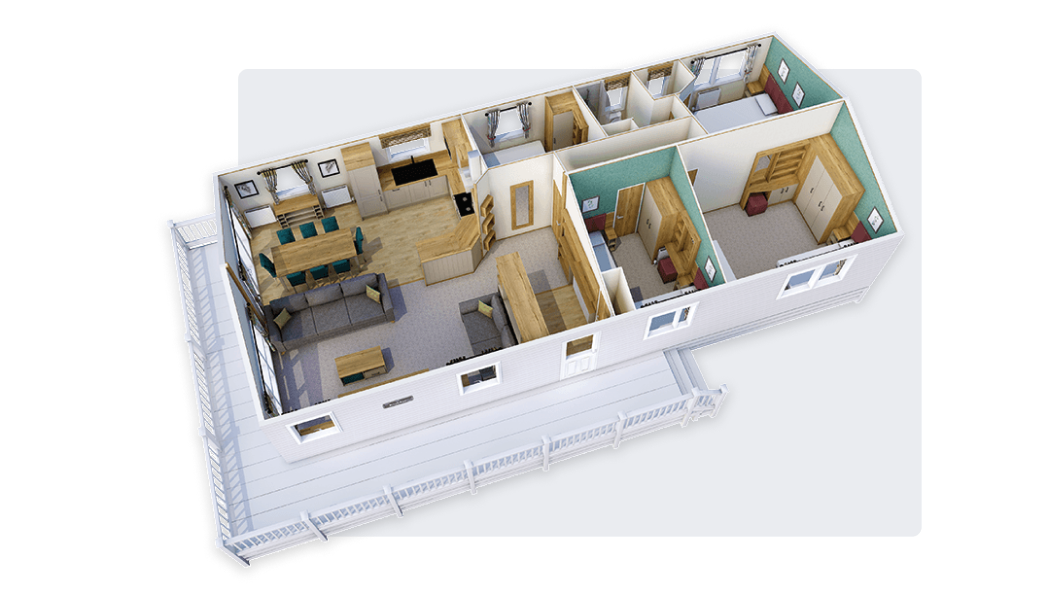 Come inside, take a tour.
Please note that the 360 tour may show a wider variety of configurations than are available from Chestnutt Holiday Parks.
Take a tour
If you would like to know more or to book in a viewing…
Fill in the enquiry form and the team at Chestnutts will get back to you by phone or email as soon as possible to discuss further.