A great value family leisure home.
Experience a great value leisure home, packed with everything you could possibly need.
The Baywood is perfect for all the family with its open-plan living, kitchen and dining space and a focal fireplace offering a relaxing space to sit back and unwind. Family holidays, with no fuss.
If you would like more information regarding the Victory Baywood 2023 please contact us on 02841762653.
Large built-in sofa
Great value family accommodation
Practical colours for daily use
Modern design
Stylish and functional kitchen
From £
Finance Options Available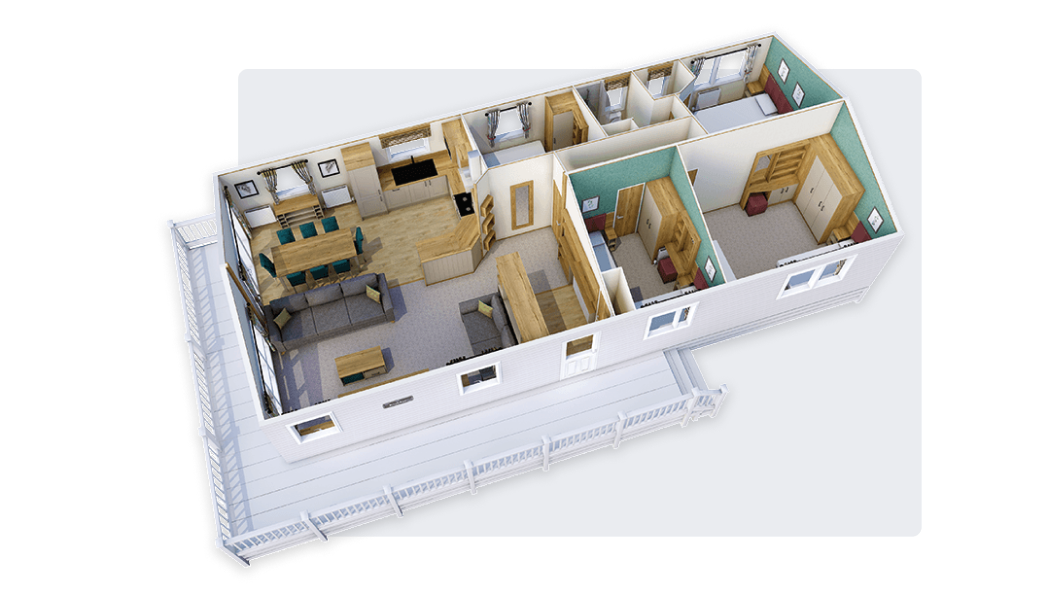 Come inside, take a tour.
Please note that the 360 tour may show a wider variety of configurations than are available from Chestnutt Holiday Parks.
Take a tour
If you would like to know more or to book in a viewing…
Fill in the enquiry form and the team at Chestnutts will get back to you by phone or email as soon as possible to discuss further.