The wealth of experience Atlas has invested in the design of the brand new Sahara really shines throughout.
There's lots of space to really chill out on the L-shaped seating and whichever of the floor plans you choose, you are guaranteed to find everything you would wish for in a high-quality holiday home.
Low energy lighting throughout
Integrated 70/30 fridge/freezer
L-shaped lounge seating with separate cushions
Free standing dining table and chairs
Sockets with USB port to lounge and kitchen
From £
Finance Options Available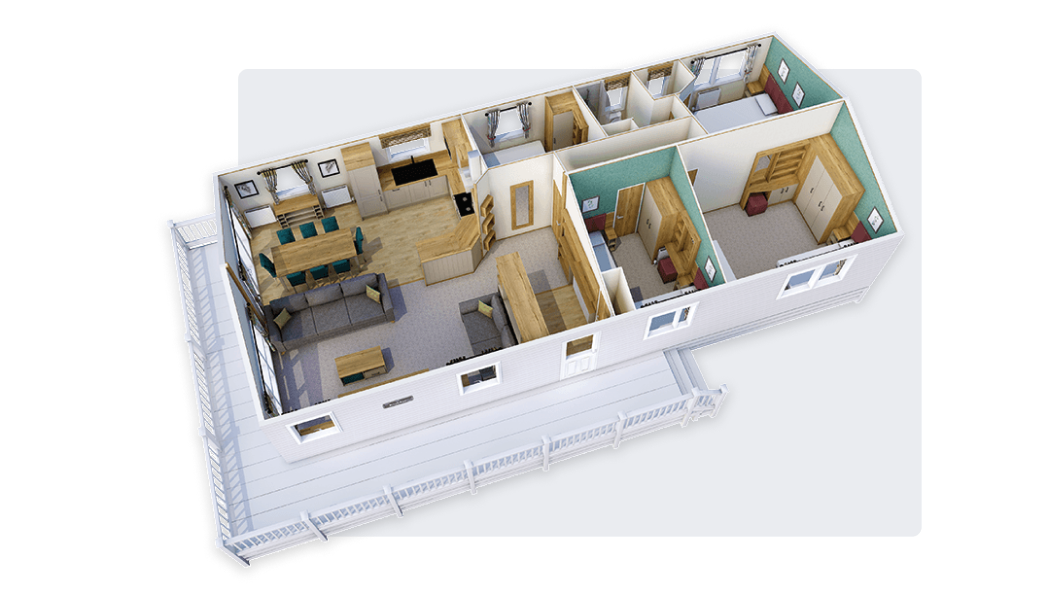 Come inside, take a tour.
Please note that the 360 tour may show a wider variety of configurations than are available from Chestnutt Holiday Parks.
Take a Tour
If you would like to know more or to book in a viewing…
fill in the enquiry form and the team at Chestnutts will get back to you by phone or email as soon as possible to discuss further.